For nearly a century the Beyer family has been committed to providing quality workmanship that exceeds it's customer's expectations. It began in 1910 with Peter Beyer & Sons. Herman was the youngest of Peter's seven sons. He learned the Masonry business literally, from the shop floor up. Working with the family set him on a life long career path in Masonry Contracting.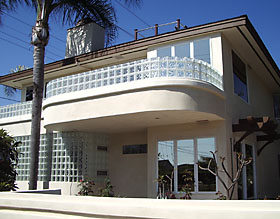 Herman went on to found Chicago Glass Block in the early 60's.

For nearly four decades Chicago Glass Block was the installation company by which all others were measured. Many competitors came and went during that time period. Each offered lower prices. Sadly, many contractors and homeowners found out the hard way that what they were really getting for their money was inexperienced bricklayers and inferior products.

In 1986 Herman's son Paul opened the doors to California Glass Block. From our first job to the present day we have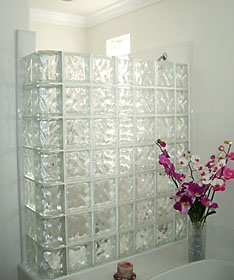 sought to preserve our family's heritage by giving our customers outstanding craftsmanship. We believe quality work is the real measure of value. And that price when considered alone, is merely a measurement of one's willingness to cut corners to get the job. There are unfortunately, far too many so called "installation specialists" who are more than willing to provide a substandard job at a really cheap price. We know, we fix their work quite often.

In all, we have completed over 10,000 installations large and small throughout the state of California. Please visit our gallery and see the many different ways glass blocks can be used.